Hwt Casing Tube with Phd Thread for wireline diamond core drilling
Hwt Casing Tube with Phd Thread
Specifications
HWT casing pipe have a long service life, because it use 45MnMoB materials, USA standard AS4130.
Drill rod is the steel pipe whitch has the thread in the bottom of the pipe.
Our drill rod can work under a huge inner and outer pressure, and bear the twisted and vibrating environment. It can reduce the work intensity of our drillers. We can reduce costs to enhance efficiency.
Our company can provide a large demand of drill rod with the high quality and the nice after-sales service.
Specialisted in producing of varies kinds of drill rod, such as integral dirll rod, extention rod, DTH drill rod, twist drill rod, tapered rod, coal drill rod, three angle drill rod, oil well drill rod, gas rod, water well drill rod, NQ drill rod etc.
Made-to-order products can be supplied according to your detailed requirements.
The products has two kinds of dry-type and wet-type, which has specifications of diameter 26mm, 28mm, 30mm, 38mm, 40mm, etc... As the manufacturer of coal drill rod we can supply you with all of your drilling needs. They are used for electric coal drill anchor bar, which is ideal and necessary tools for coal mine exploitation and shoring.
This product has two kinds: Solid and hollow, the specification is: 26, 28, 30, 38, 40 etc.
It is suitable for electric drill boring, is the ideal tool for coal mine.
Size available:
"Q"Series: BQ, NQ, HQ, PQ
"W"Series: RW, EW, AW, BW, NW, HW
"WJ"Series: AWJ, BWJ, NWJ, KWJ, HWJ
Metric Series: 33, 42, 50
Casing Pipe

Size

OD (mm)

ID (mm)

Weight (Kg/m3)

Threads (per inch)

Content (L/100m)

RW

36.5

30.2

8

5

70.9

EW

46

38.1

12.5

4

113.8

AW

57.1

48.4

17

4

184.1

BW

73

60.3

31.3

4

285.8

NW

88.9

76.2

38.4

4

445.7

HW/HWT

114.3

101.6

50.5

4

810.4

PW

139.7

127

64.3

3

1266.6
Features:
1, light weight (lighter than the old-fashioned drill pipe 45%)
2, footage soon, dust small vertical holes left after drilling cuttings, into a hole clear.
3, card beans quickly and easily connect and save banding material.
4, under separation of body and drilling may be the end, the use of life extended.
5, water-based wet good pass operation.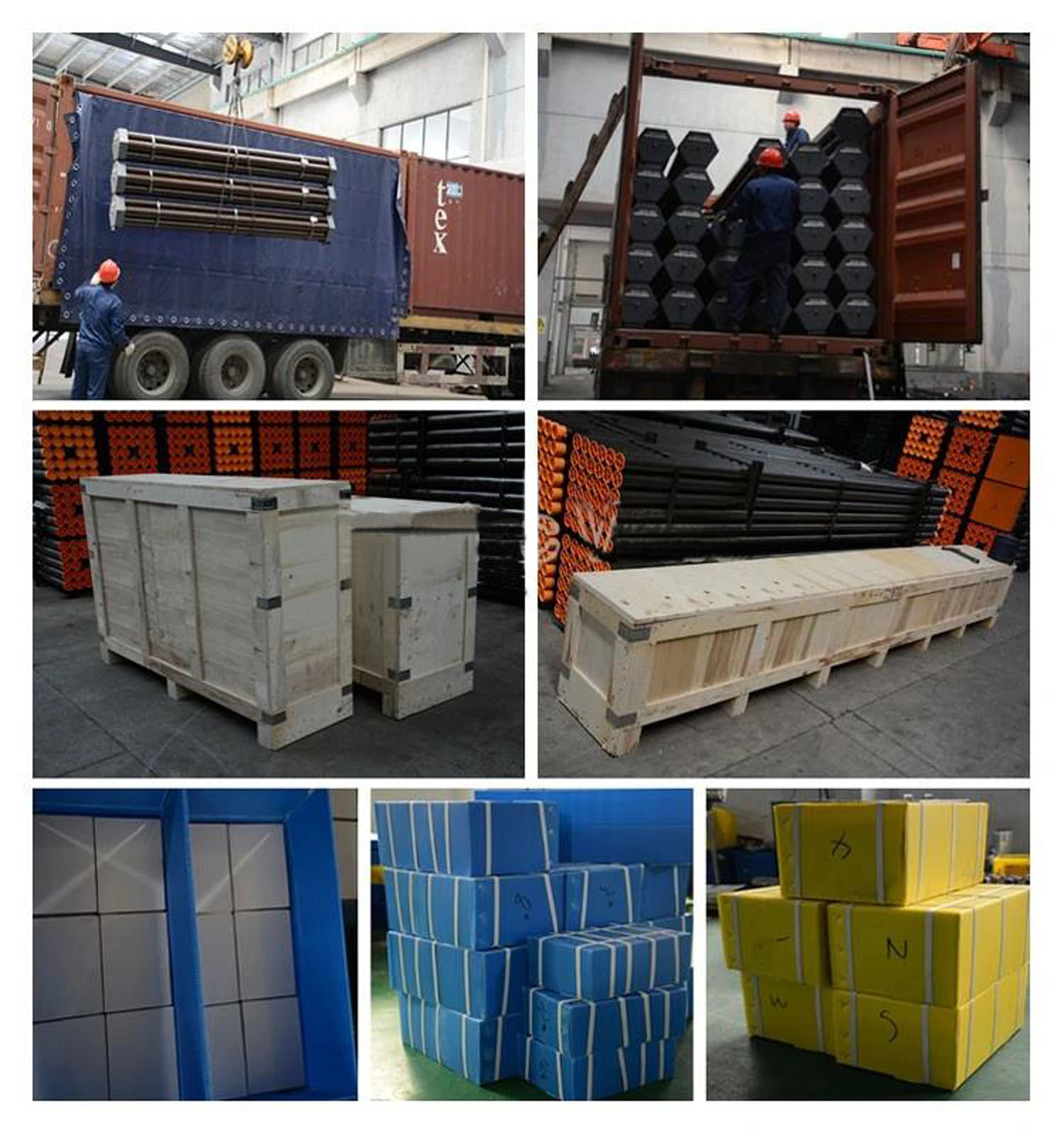 For more information, pls contact us:
Phiger Leo
Direct Line: 0086-137-6419 5009
WeChat: +86-137-6419 5009
WhatsApp: +86-137-6419 5009
================================================================
ROSCHEN@ INC.
ROSCHEN@ GROUP LIMITED
ROBERT ROSCHEN@ LIMITED
ROSCHEN@ HOLDINGS LIMITED
HEFEI ROSCHEN@ TOOL CO., LTD.
ROSCHEN@ GEOLOGICAL TOOL CO.,LTD.
SHANGHAI ROSCHEN@ INTERNATIONAL CO., LTD.
ROSCHEN@ GEOLOGICAL INSTRUMENTS CO., LTD.
EMAIL: roschen@roschen.com ; roschen@roschen.net
Website: http://www.roschendrill.com
http://www.roschenmining.com
http://www.roschendrilling.com
http://www.explorationcoredrilling.com
http://www.roschen.net
http://www.roschen.cn
http://www.roschen.com
================================================================