Aq Bq Nq Hq Pq Bq3 Nq2 Nq3 Hq3 Pq3 Casing Tube Well Casing Pipe Thread Drill Rod
Aq Bq Nq Hq Pq Bq3 Nq2 Nq3 Hq3 Pq3 Casing Tube Well Casing Pipe Thread Drill Rod
Product Description

Product Name:

CASING

Product Basic parameters

Model:

BW,NW,HW,PW,HWT

Material:

Alloy Steel Tubing

Dimensions:

1.5m, 3m length or customized

Color:

Black or customized

Applications:

Drilling Tools
| | | | | | | | | |
| --- | --- | --- | --- | --- | --- | --- | --- | --- |
| Rod Model | OD(mm) | ID(mm) | Threads Pitch(mm) | Pin Length(mm) | Rod Length(m) | Packing Dimension(mm) | Gross Weight(KG) | Unit Bundle Qty (pcs) |
| BW | 73 | 60.3 | 6.4 | 63.5 | 3 | 3200*370*330 | 595 | 7 |
| NW | 88.9 | 76.2 | 6.4 | 69.85 | 3 | 3200*500*400 | 760 | 7 |
| HW | 114.3 | 101.6 | 6.4 | 76.2 | 3 | 3200*400*300 | 373 | 7 |
| PW | 139.7 | 127 | 6.4 | 82.55 | 3 | 3200*500*400 | 463 | 7 |
| HWT | 114.3 | 101.6 | 10.2 | 44.45 | 3 | 3200*400*300 | 373 | 7 |



Application:
HW casing 3m is engineered to surpass expectations for a casing and features quicker make-up and easier break-out characteristics for wireline core drilling.
Material: 4130 / 30CrMnsi
O.D: 114.3mm
I.D: 101.6mm
TUBING
• High quality alloy steel tubing
• Consistent concentricity, straightness and heat treatment
• All casing pipe tubing available in standard DCDMA sizes
• Length can be customized as 0.5m, 1.0m, 1.5m, 3.0m etc.
We offered EW, AW, BW, NW, HW, PW Casing and all series of drill rods BQ, NQ, HQ, PQ



W THREAD OVERVIEW
• Tapered, course threads (3 threads per inch) provides easy make and break
• Load efficiency of 30% provides sufficient strength for average applications


WT THREAD OVERVIEW
• Conical connection with 2.5 threads per inch, easy to make-up and break-out, reduce wear and reduce labor cost
• Larger and deeper thread forms can provide greater torque and strength
• Tapered threaded connections facilitate loading and unloading, reduce resistance, and provide rigid connections
• 40% load efficiency provides greater pullback strength for easy extraction and reuse
• In case of reuse of casing, wide pitch makes it easier to clean and maintain
• Compatible with HD rod threads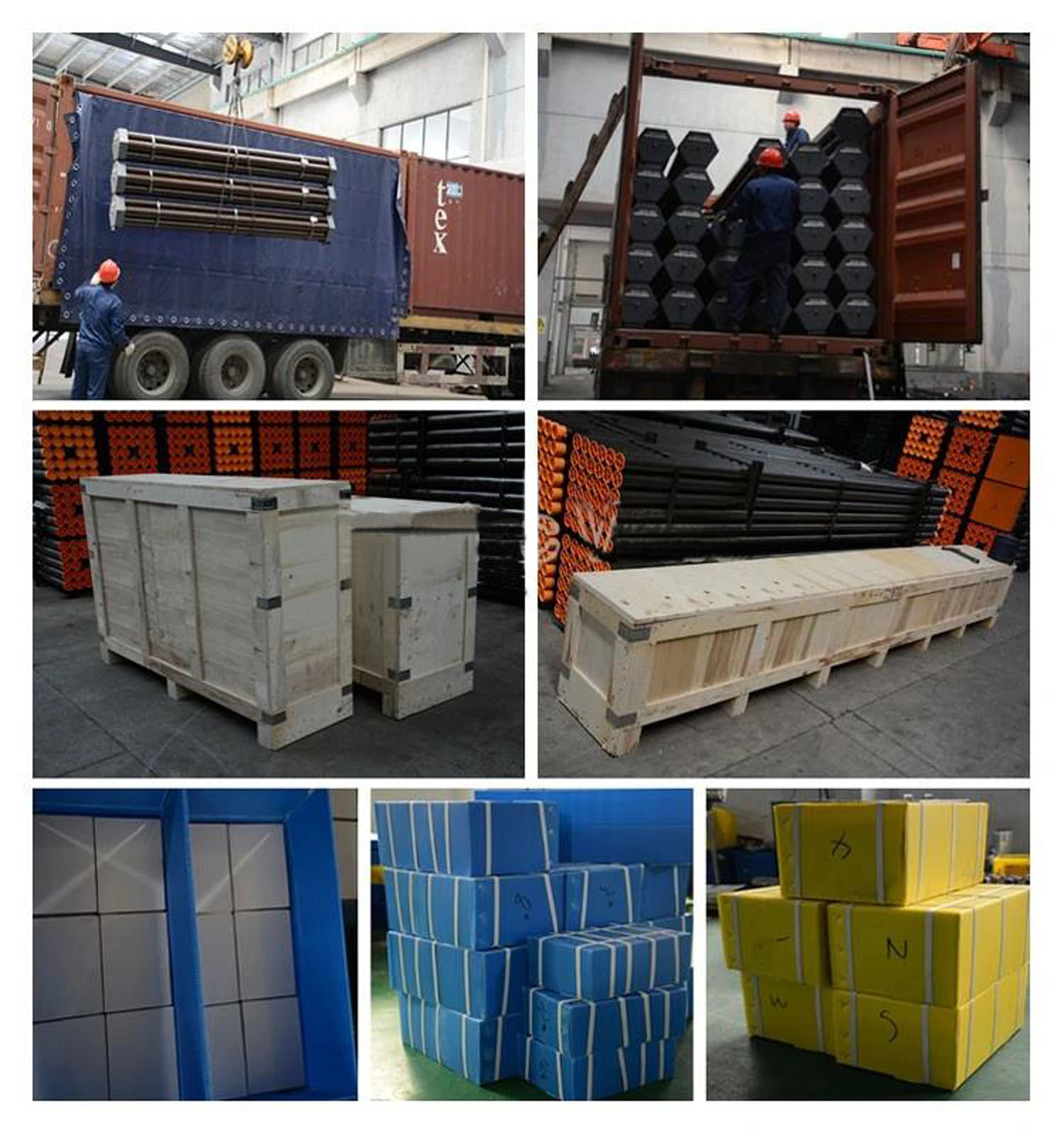 For more information, pls contact us:
Phiger Leo
Direct Line: 0086-137-6419 5009
WeChat: +86-137-6419 5009
WhatsApp: +86-137-6419 5009
================================================================
ROSCHEN@ INC.
ROSCHEN@ GROUP LIMITED
ROBERT ROSCHEN@ LIMITED
ROSCHEN@ HOLDINGS LIMITED
HEFEI ROSCHEN@ TOOL CO., LTD.
ROSCHEN@ GEOLOGICAL TOOL CO.,LTD.
SHANGHAI ROSCHEN@ INTERNATIONAL CO., LTD.
ROSCHEN@ GEOLOGICAL INSTRUMENTS CO., LTD.
EMAIL: roschen@roschen.com ; roschen@roschen.net
Website: http://www.roschendrill.com
http://www.roschenmining.com
http://www.roschendrilling.com
http://www.explorationcoredrilling.com
http://www.roschen.net
http://www.roschen.cn
http://www.roschen.com
================================================================