HWT casing, HWT wireline casing, HWT flush joint casing for geological drilling
HWT casing is engineered to surpass expectations for a casing and features quicker make-up and easier break-out characteristics than the standard HW casing. HWT casing thread works well under difficult drilling conditions and is designed for repeated application. The HWT casing is made with standard tubing and the tapered HWT casing thread provides increased strength and easier make and break-out (2.5 threads per inch).
HWT casing is universal in design and can be used in any drilling conditions where threaded HWT casing is required to be left in the ground. And HWT casing could be used as drill rod.
HWT casing tubing:
●Parallel wall tubing compatible with HQ wireline coring system in hole tools
●Tubing properties meet the industry standard
HWT casing tubing thread:
●HWT Tapered joint and fewer threads per inch result in easier and faster make and break for reduced wear and reduced labor costs
●Double-butt tapered joint and heavy duty buttress thread form provide greater torsion and pullback strength
●Tapered thread reduces stress and provides a rigid joint to reduce movement and lubricant loss
●Load efficiency of 40% provides greater pullback strength to allow retrieval from difficult ground conditions and repeated use
●HWT Thread is easier to clean due to wider spacing of the threads for situations where casing is reused
●Compatible with PHD rod thread
HWT casing tubing heat treatment(Option):
● Provides higher material strength
● Whole casing Heat treated significantly increases casing life
HWT casing tubing case hardening(Option):
● HWT casing Pin thread crest is hardened to nominal 50-55 HRC to eliminate damaging'adhesion' wear
● Eliminates the transfer of wear material back and forth as seen between threads of equal hardness, leading to large scale galling and joint seizing





HWT Casing picture:








HWT casing thread profile


HWT wireline casing parameters

Casing Pipe SIZE

OUTER DIAMETER

INNER DIAMETER

WEIGHT

THREAD PITCH

PIN LENGTH

(mm)

(mm)

(kg/3m)

(mm)

(mm)

HWT

114.3

101.6

52.2

10.2

62.7
HWT wireline casing bundle specifications

3.0 m casing bundle (7 pcs)

Approx Dimensions (L x W x H)(mm)

3200 x 400 x 300

Approx Volume(m³)

0.4

Approx Gross Weight(kg)

375
HWT wireline casing container shipments

20 ft container

Approx load of 3.0 m rods 24 bundles (168 pcs)

40 ft container

Approx load of 3.0 m rods 54 bundles (378 pcs)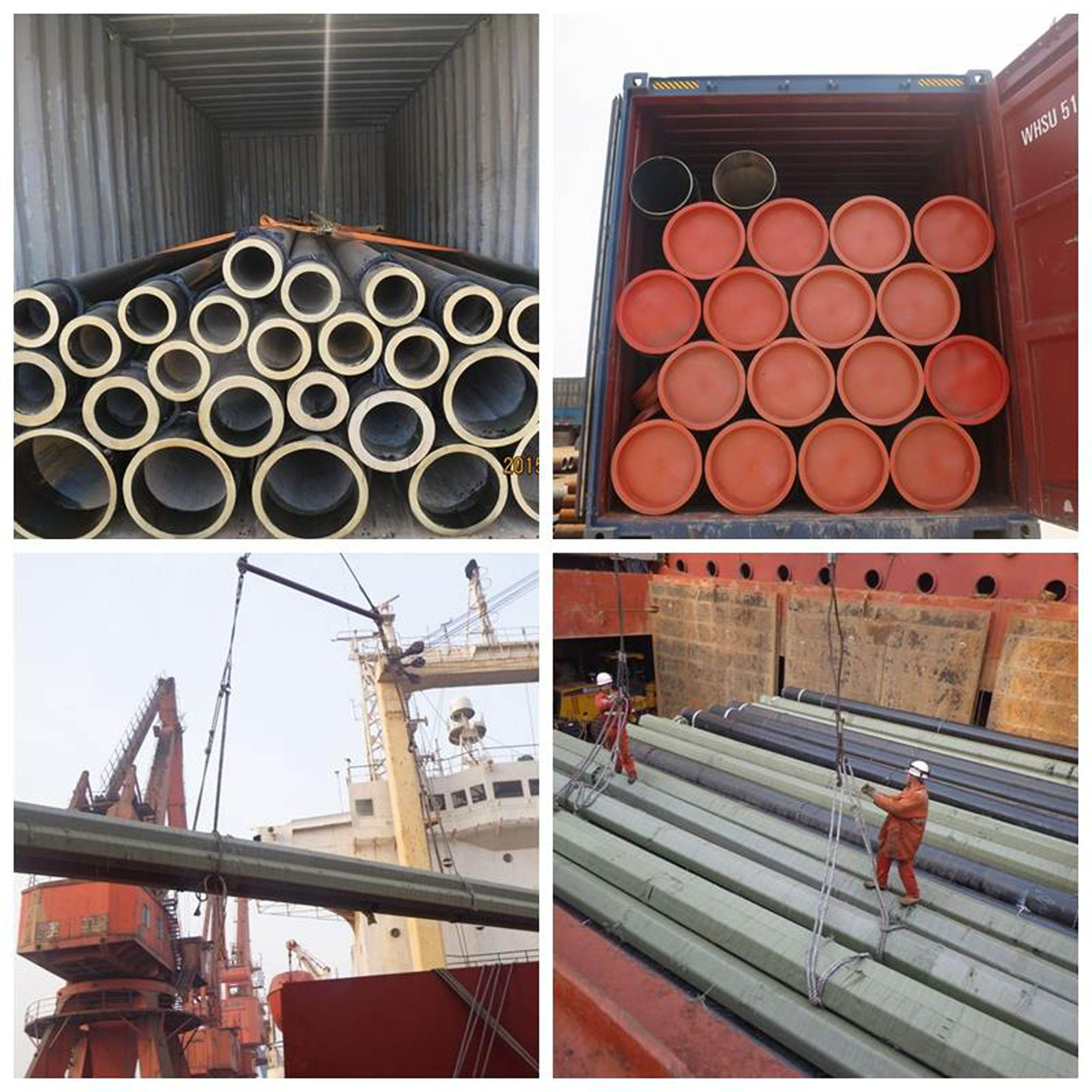 For more information, pls contact us:
Phiger Leo
Direct Line: 0086-137-6419 5009
WeChat: +86-137-6419 5009
WhatsApp: +86-137-6419 5009
================================================================
ROSCHEN@ INC.
ROSCHEN@ GROUP LIMITED
ROBERT ROSCHEN@ LIMITED
ROSCHEN@ HOLDINGS LIMITED
HEFEI ROSCHEN@ TOOL CO., LTD.
ROSCHEN@ GEOLOGICAL TOOL CO.,LTD.
SHANGHAI ROSCHEN@ INTERNATIONAL CO., LTD.
ROSCHEN@ GEOLOGICAL INSTRUMENTS CO., LTD.
EMAIL: roschen@roschen.com ; roschen@roschen.net
Website: http://www.roschendrill.com
http://www.roschenmining.com
http://www.roschendrilling.com
http://www.explorationcoredrilling.com
http://www.roschen.net
http://www.roschen.cn
http://www.roschen.com
================================================================